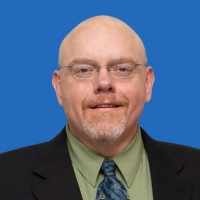 It's been two, long years, but "live" networking is returning. Businesspeople are invited to a face-to-face networking event at Stockholders Steakhouse, 1073 Main Street, Route 53, Weymouth on Wednesday, June 8, 5:30 p.m. – 8:30 p.m. The event will take place in the restaurants private room, The Trading Pit.
The event is sponsored by three leading organizations including My Pinnacle Network, South Shore Networking Professionals and Rockland Trust.  Participation is $19.95 per person.  Hearty and complimentary hors d'oeuvres will be served.  A cash bar will be available.  To RSVP, click here.
"We are delighted to bring people back together again," noted Steve Dubin, one of the founders of My Pinnacle Network. "Many businesspeople are anxious to see each other again and renew relationships and start new ones."
Joe Moser of Rockland Trust added, "Most business owners and executives are extroverts by nature. This live event opens allows us all to connect."
"Remember good old fashioned business cards, handshakes and three dimensional smiles?" asked Matt Phillips of South Shore Networking Professionals. "We all missed that human interaction and it is great to get back to it."
Background on the event sponsors
Sponsors of the event include My Pinnacle Network which hosts monthly meetings for business-to-business professionals at five locations throughout Massachusetts including Braintree, Mansfield, Needham, Pembroke, Westborough and Woburn; South Shore Networking Professionals which connects business people monthly at locations throughout the South Shore; and Rockland Trust, offering a wide range of banking, investment, and insurance services to businesses and individuals through retail branches, commercial lending offices, investment management offices, and residential lending centers located in Eastern Massachusetts and Rhode Island, as well as through online, mobile and phone banking.
To RSVP, click here.