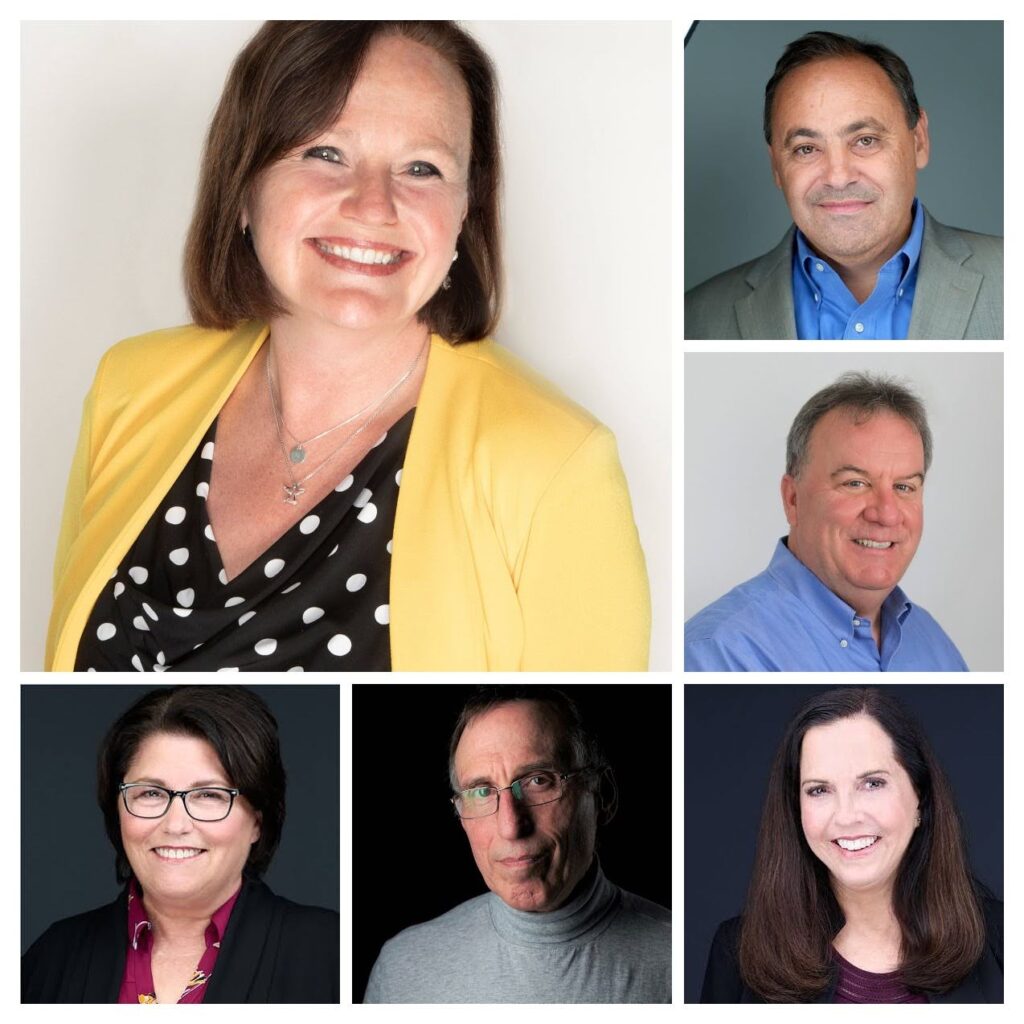 My Pinnacle Network, a business-to-business networking group with monthly meetings in Mansfield, Marshfield, Newton and Westborough, MA, recently named six Massachusetts B2B professionals as recipients of its annual Networking Ninja Awards. The 2023 Networking Ninja honorees include the following:
Maureen Ciaccio of Marlborough, MA-based MHC Designs won the Best Connector Networking Ninja Award. She is a member of My Pinnacle Network-Westborough.
Barry Braunstein of Barry Braunstein Photography of Wellesley, MA received The Most Ubiquitous Award. He is a member of My Pinnacle Network-Newton and My Pinnacle Network-Westborough.
Chris Shea, a financial planner with BPS Financial Services, won the Most Altruistic Networking Ninja Award. He is a member of My Pinnacle Network-Marshfield. He is a Marshfield resident.
Deb Honor of Franklin, MA took home the Brightest Beacon Award. She is a member of My Pinnacle Network-Westborough.
Carolyn Ross of Ross Insight Solutions won The Rookie of the Year award. She is a resident of Walpole and a member of My Pinnacle Network-Mansfield.
Additionally, Brian MacFee of System Support Corporation of Marshfield, MA was named as this year's recipient of the Lifetime Achievement Award. MacFee had been a member of My Pinnacle Network-Marshfield.
"This year's winners share one key component of networking—energy!" noted Steven V. Dubin, one of the founders of My Pinnacle Network. "Each brings not only a passion for their occupation but a genuine desire to connect and deliver introductions to their fellow group members. And quality introductions really are the key to successful networking."
Winners will receive their trophy at a networking event hosted by the Heart of Massachusetts on Wednesday, January 24, 5:30-7:30 pm at La Cantina Winery, 357 Union Street, Franklin, MA. The price of admission is $10. You can RSVP at https://t.ly/Ttswr.
The event is being sponsored by My Pinnacle Network and Middlesex Insurance Agency of Concord, MA.
"Networking, sharing information and opportunity, is what makes the world go around," noted Dubin. "Both whimsical and pragmatic, the Networking Ninja Awards provide recognition for many who typically do great deeds and humbly hang is the shadows."
For information about the Networking Ninja Awards, please visit www.MyPinnacleNetwork.com, or contact Steven V. Dubin at SDubin@MyPinnacleNetwork.com or 781-582-1061.