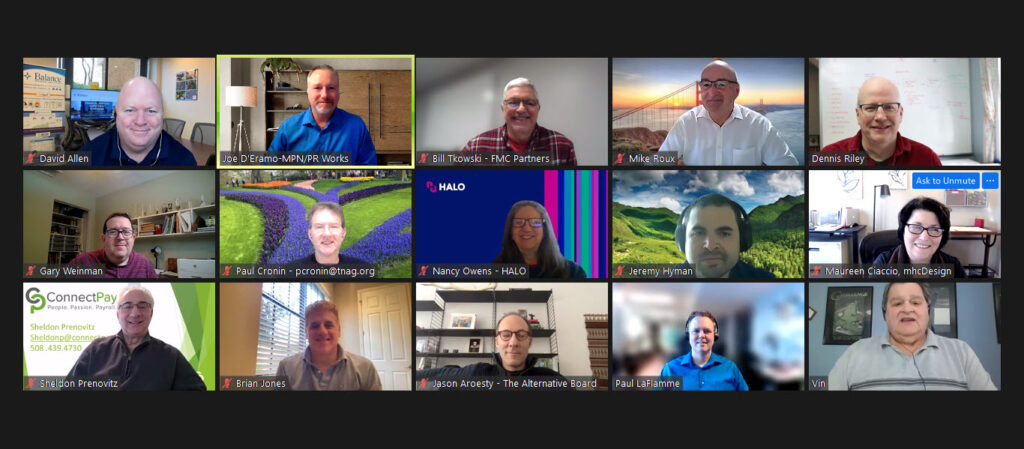 At the My Pinnacle Network-Westborough meeting last Tuesday, David Allen of Balance Wealth Advisors encouraged members to take credit for "getting up and coming to a networking" by posting a screen shot of our zoom meeting and posting to social media.
While not everybody may be thrilled with how they look in Zoom world, it's a good idea and practice for several reasons:
Content for your social media sites, particularly LinkedIn
Tagging opportunities on a LinkedIn post so you can be seen by the connections of your fellow networking group members
Tagging the companies of those networking group members, also bringing you to another audience
An increase in page views and reactions to your posts.
If you doubt the last one, give it a try with your next virtual networking meeting. To see what that might look like, check out My Pinnacle Network's Joe D'Eramo's post.