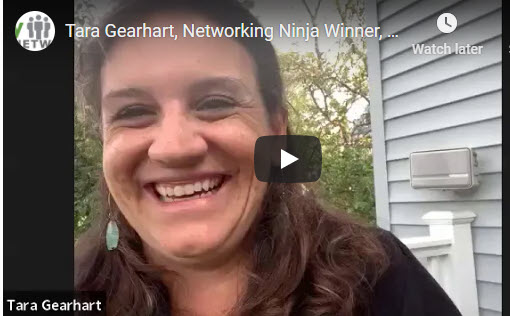 You know the guy. He is, virtually, everywhere. You know the gal. She passes leads, refers new clients and connects people to mentors and other influential types.
My Pinnacle Network, the business to business networking group with month meetings in Braintree, Mansfield, Needham, Pembroke and Westborough, MA recently announced the Seventh Annual Networking Ninja Awards. Nominations are sought for the following categories – Best Connector (helping bring people together); Most Ubiquitous (appears to be at every networking event); Most Altruistic (does most for others); Brightest Beacon (adds energy to networking events); Rookie of the Year (new member to a My Pinnacle Group); and Lifetime Achievement (an appreciation award for long-time networkers).
The public and business communities are encouraged to visit the My Pinnacle Network – https://www.mypinnaclenetwork.com/ninja/ – to nominate friends and colleagues. Deadline is May 31. Winners will be announced in June.
"Networking has been different the past year. Without in-person meetings and one-on-ones, it's required networkers to utilize technology to keep existing connections going and develop new ones," said Steven V. Dubin, one of the founders of My Pinnacle Network. "This year's Networking Ninja Awards will recognize the efforts of our area's best networkers, who have continued to connect and pass leads and referrals during a very trying year."
For information about the Networking Ninja Awards, please visit www.MyPinnacleNetwork.com, or contact Steven V. Dubin at SDubin@MyPinnacleNetwork.com or 781-582-1061.