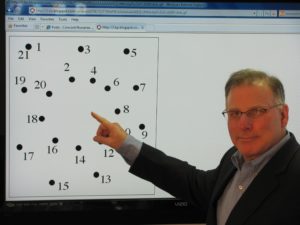 My Pinnacle Network recently announced its business-to-business networking meeting in Marshfield will move to a new location in Pembroke for its May 3 meeting. The new meeting location will be the ACTSmart Training Center located at 70 Corporate Park Drive, Suite 1225, Pembroke, MA 02359.
ACTSmart will be the new permanent home for the meeting, which takes place on the first Thursday of the month. The will also now be referred to as My Pinnacle Network-Pembroke.
"We're very grateful to our host of the past six years Gatehouse Media in Marshfield. Our group has grown over the years and the new location, which is a short distance from the old site will be able to accommodate the current size of the group and future growth," said My Pinnacle Network Founder Steve Dubin. "We thank David and Pam Snell, owners of ACTSmart, for hosting the meeting."
Directions to the new location can be found on ACTSmart's website at http://actsmartit.com/directions/.
My Pinnacle Network runs five monthly networking meetings for B2B professionals and business owners in the towns of Braintree, Needham, Mansfield, Pembroke, and Westborough. A sixth group, My Pinnacle Network-Plymouth, is tailored toward businesses in the real estate industry.
For the complete calendar of meeting for all My Pinnacle Network groups, visit www.mypinnaclenetwork.com.
B2B professionals looking to visit or join a group can apply directly by going to www.mypinnaclenetwork.com. Only one B2B professional will be selected for each category. Those categories can be found on the site's home page. Prospective members are encouraged to attend a My Pinnacle Network meeting before committing to join.
If you are interested in attending a meeting in your area, please contact Steven V. Dubin at SDubin@MyPinnacleNetwork.com or 781-582-1061 to RSVP. There is no charge to visit a My Pinnacle Network meeting.