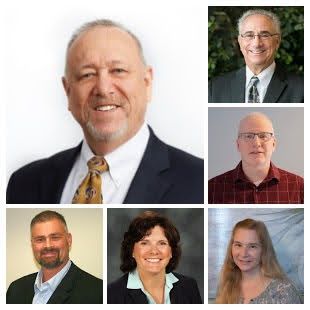 Even during Covid, My Pinnacle Network's Networking Ninja Awards have been a constant for the past seven years. This year is no exception as My Pinnacle Network, a business to business networking group with monthly meetings in Braintree, Mansfield, Needham, Pembroke, and Westborough, MA, recognized the networking efforts of B2B professionals in Massachusetts.
The big winner this year was Sheldon Prenovitz of ConnectPay. He received the Networking Ninja for Lifetime Achievement. Prenovitz is in My Pinnacle Network's Westborough group.
"Sheldon is a networker's networker," said Joe D'Eramo, one of the founders of My Pinnacle Network and the leader of My Pinnacle Network-Westborough. "He's always on the lookout to connect people and pass leads and referrals and he actively recruits people to our group. This recognition is extremely well deserved."
In addition to Prenovitz, five other B2B professionals received Networking Ninja awards.
Edward Musmon, of Brookline, MA-based I Need a CFO, won the Best Connector Networking Ninja Award. He is a member of My Pinnacle Network-Needham.
Dennis Riley of Goals To Results in Falmouth, MA received The Most Ubiquitous Award. He is a member of My Pinnacle Network-Braintree and My Pinnacle Network-Westborough.
Lisa Levesque, a FocalPoint Business Coach from Foxborough, MA, won the Most Altruistic Networking Ninja Award. She is a member of My Pinnacle Network-Mansfield.
John Adams, owner of Carver, MA-based AdamsComm, took home the Brightest Beacon Award. He is a member of My Pinnacle Network-Pembroke.
The Rookie of the Year award went to Robin Clapp of Web Design by Robin, a Rehoboth, MA-based web design firm. She is a member of My Pinnacle Network-Mansfield.
"Congratulations to all the winners. We had a number of networkers nominated for these awards and these individuals stood out as the cream of the crop in our region," said Steve Dubin, another founder of My Pinnacle Network. "Each of these winners has proven themselves to be first-rate connectors even under these unusual circumstances. These people who are givers first, which is how they ultimately receive referrals for their respective businesses."
Added Dubin, "Networking, sharing information and opportunity, is what makes the world go around. Both whimsical and pragmatic, the Networking Ninja Awards provide recognition for many who typically do great deeds and humbly hang is the shadows."
For information about My Pinnacle Network, please visit www.MyPinnacleNetwork.com, or contact Steven V. Dubin at SDubin@MyPinnacleNetwork.com or 781-582-1061.