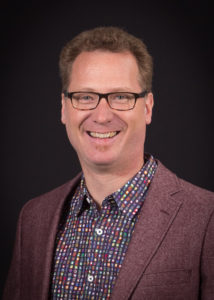 BOURNE, BRAINTREE, MANSFIELD, MARSHFIELD, NEEDHAM, PLYMOUTH, AND WESTBOROUGH, MA …
Does anybody grow a mustache on purpose anymore? If you're like My Pinnacle Network Founders Steve Dubin, Jonathan LaMaster and Joe D'Eramo, you do. The trio is participating in the Movember fundraiser to generate awareness and donations for men's health issues such as prostate and testicular cancer, mental health and suicide prevention. They are also turning to fellow My Pinnacle network members to join the mustache-growing and fundraising effort.
"We host monthly networking meetings in seven locations and have more than 100 members. We created the My Pinnacle Network Movember team so we can use the power of networking to raise more funds and more awareness," said Joe D'Eramo, who is participating in his fifth Movember fundraiser.
That's not to say this is a team exclusive to My Pinnacle Network. The team will welcome any participant willing to raise funds and grow the Movember mustache. Interested parties can join by visiting the My Pinnacle Network Movember team page at https://moteam.co/my-pinnacle-network.
Now in its 10th year of fundraising in the U.S., the Movember Foundation has raised more than $769M USD and funded more than 1,200 world-class men's health projects in 21 countries for prostate cancer, testicular cancer, mental health and suicide prevention. The Movember awareness campaign and fundraiser is meant to address some rather staggering numbers in these areas:
Prostate cancer is the second most common cancer in men in the U.S. and one in eight men are likely to be diagnosed with it in their lifetime.
Nearly 9,000 new cases of testicular cancer are diagnosed each year, with the most likely age bracket being 18-34-year-olds.
More than three times as many men commit suicide as women
Men are 24 percent less likely to visit a doctor each year than women
"Men have a tendency to think they have to take care of everybody and that going to the doctor is a sign of weakness. Part of the Movember movement is helping men to realize you can't take care of anybody if you're not also taking care of yourself," said Steve Dubin.
For more information about Movember, visit www.movember.com.
My Pinnacle Network hosts business-to-business networking groups in Bourne, Braintree, Mansfield, Marshfield, Newton, Plymouth, and Westborough. To follow the 'stache efforts of the My Pinnacle Network team, you can visit their Facebook page at www.facebook.com/MyPinnacleNetwork or their blog at www.mypinnaclenetwork.com.
About My Pinnacle Network
My Pinnacle Network streamlines the networking process by putting members shoulder to shoulder with others who are in the exact same traffic lanes. Another advantage of this networking concept is that if approved, a member has the exclusive rights to their category for their group–more than 40 other categories will be represented at each meeting.
Beyond the B2B angle, My Pinnacle Network adds the element of "high tech" to "high touch" of monthly face to face meetings.  All group data flows through a robust and easy to use website.  This keeps everyone accountable and highly visible.
All introductions/leads are posted to the My Pinnacle Network website and the website's automation both tracks leads and provides reminders to pursue them.  Each member's lead production and closing ratio can be measured by the group leader at any time.  Thus, non-productive members can be further coached to improve their value to the group.
If you are interested in attending a meeting in your area, please contact Steven V. Dubin at SDubin@MyPinnacleNetwork.com or 781-582-1061 to RSVP. There is no charge to visit a My Pinnacle Network meeting. For more information, visit www.mypinnaclenetwork.com.