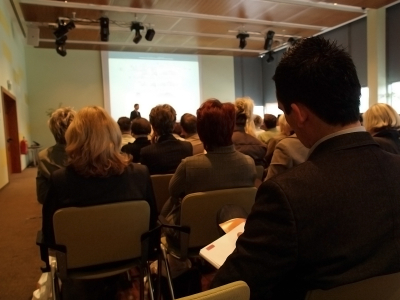 It's not an unusual problem to have. Even though remembering names can be a great advantage in networking. So, what do you? You may want to try this technique.
First, introduce yourself to the person at the networking event. Instead of asking what they do or another mundane conversation starter, ask them to name something they like that's starts with the first letter of their first name.
That's right. Ask them to name something they like that starts with the first letter of their first name. Explain that it's a technique you're trying out to better remember people's names. Then demonstrate with example:
"My name is Joe D'Eramo and I'm a joker."
It's even better if you can tie your reminder in with your business.
Two things can now happen. The person can play along and come up with something. Or, they might decline and move on. Actually, a third thing might be that you come up with a name for them and they either approve or suggest an alternative.
This exercise accomplishes a few things. First, it does give you a reminder of the person's name. The person I learned this from, someone who leads guided kayak tours, claims she's been able to remember every person's name from the past five years.
Second, you just made yourself very memorable to the person you just met. He/she will know you as the one who had that crazy idea about remembering names.
Ideally, both happen. Yet the real goal is that taking part in this exercise makes the other person smile and leads to a conversation that evolves into what each of you do, who you are looking to meet, etc.
Give it a try at your next meeting or event.