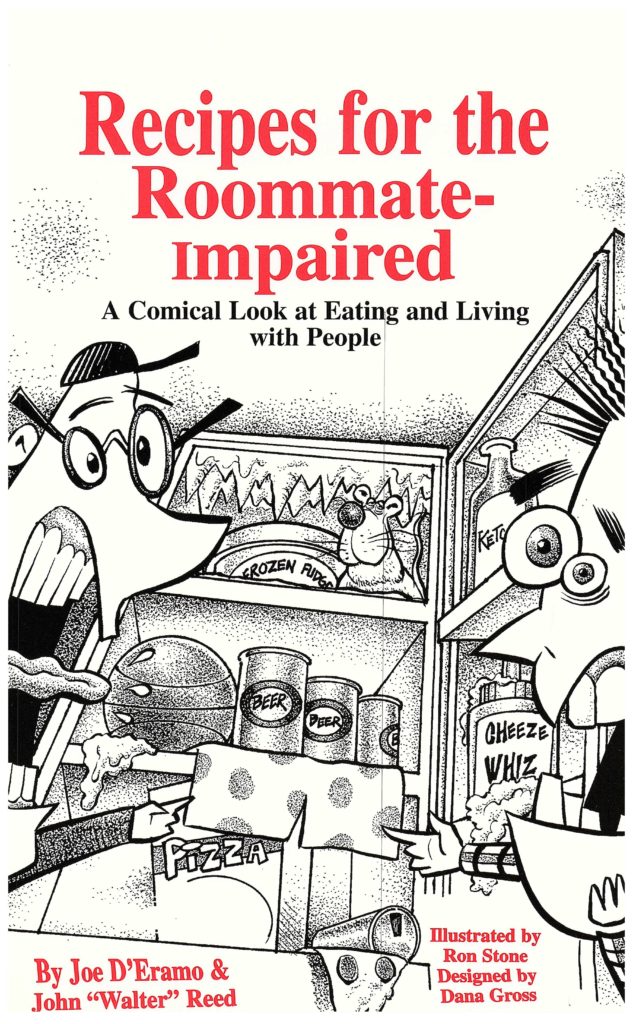 One of the best ways to promote your business is through creation of an eBook. My Pinnacle Network has its 
own
, written by yours truly, Joe D'Eramo. Yet that's far from the first title I've written. In fact, I recently published the Kindle version of my first book, 
Recipes for the Roommate-Impaired
.
This book first came out as a paperback in 1993. I co-wrote it with my former roommate, John "Walter" Reed. We've both gone on to different stages of life and bigger and better things. He's a culinary consultant and owner of 
Customized Culinary Solutions
.
So why the re-release?
First, I was inspired by the reboot of 
Beverly Hills 90210
 (admit it, you watched it). More so, the recipes, after all this time, are damn good—the meatloaf, mac and cheese and tuna noodle casserole are to die for; best BBQ recipe out there, too. Second, and more importantly, I got tired of looking up the pages in the paperback, placing it down on the counter, repeat…. you get the idea. So, I went for it and it's now available as a Kindle on Amazon.
I've priced it very low, $2.99 for the reboot. This is your one-time opportunity to own THE BEST MEATLOAF RECIPE in the world! I kid you not and will refund your money if you can find and serve me a better one.
As for our author series, if you have written a book or even a chapter in a book, send it our way and we'll feature you in an upcoming edition of our newsletter.