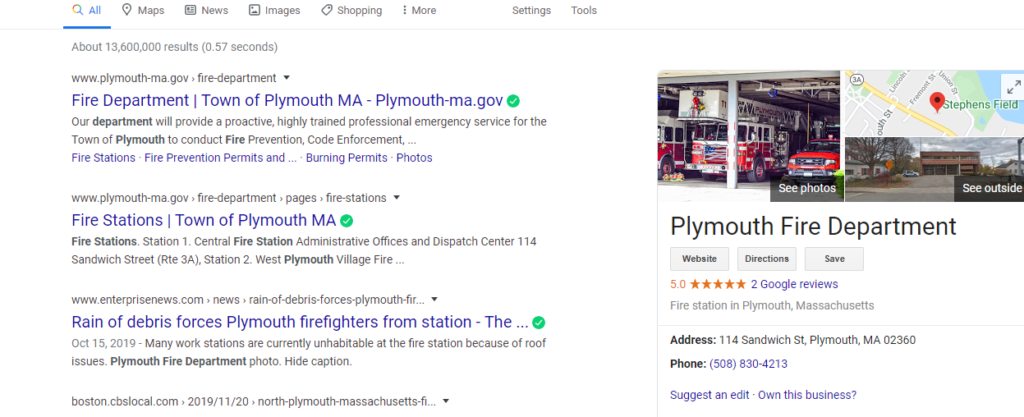 The current situation has negatively impacted many small businesses. As a sign of support, an unofficial campaign has taken place where small business owners encourage others to leave a positive Google review for their fellow small business owners. My Pinnacle Network supports this effort and includes links to each member's Google My Business page in the summary e-mail sent after every meeting.
But did you know you can leave a Google review for just about any of the heroes we hear about on a nightly, really hourly, basis?
True.
You can leave a review for a hospital, medical practice, police or fire department (see image above).
In addition to giving up to five stars, you can leave a comment and express your gratitude.
It may not seem like much. But if you're not in a position to help beyond staying in your home, it is something you can do. And judging by some of the Google My Business pages this writer has seen, they could use some positive feedback as many of these first responders only get negative reviews during ordinary times. Think about that one, folks.
So, how do you find a Google My Business page for first responders and medical professionals? Same as with a small business. Google it. You will see the Google My Business page on the right hand side of the screen (again, see the graphic above).