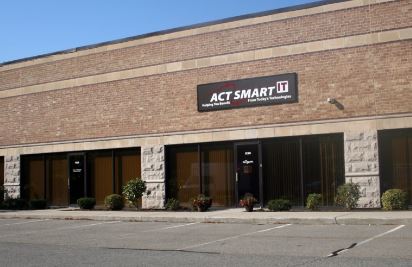 NOTE: During the COVID-19 shutdown, My Pinnacle Network-Pembroke will hold virtual meetings. Please contact us via e-mail for the video call information.
My Pinnacle Network-Pembroke meets on the first Thursday of the month in the conference room at the ACTSmart Training Center, 70 Corporate Park Drive, Suite 1225, Pembroke, Massachusetts. Please use the company's directions as GPS can be tricky.
The meeting starts at 9 am and runs until 10:30 am.
My Pinnacle Network-Pembroke members include:
John Adams
AdamsComm
Carver, MA
508-369-4060
Telephone Hardware
Allyne Beyer
Sunny Home Solutions
Duxbury, MA
781.733.4915
Organizer
Rich Archibald
Aflac
781-264-6054
Supplemental Insurance
Tad Beagley
Merrill Lynch
781-771-2547
Financial Planning
Bill Bracken
GetBeyond.com
Marshfield, MA
617-947-2950
Merchant Services
Alex Bungener
Digital+
Centerville, MA
(774) 238-7725
SEO Local
David Carey
Law Office of David Carey
Kingston, MA
781-585-4360
Attorney
Ed Craven
Supporting Strategies
(508) 927-5016
Bookkeeper
Debi Cramer
Thirty-Eighth Avenue Photography
Plymouth, MA
315-436-9570
Photography
Lois Drukman
Walter May Insurance
Hingham, MA 02043
(781) 740-5421
P&C Insurance
Steve Dubin
PR Works
Plymouth, MA  02360
781-582-1061
Public Relations
Darrin Fitzgerald
Artie Media
781-749-0225
Video
Mike Halloran
Performance
781-248-6954
Promotional Products
Scott Hokanson
Brabo Benefits
Plymouth, MA
508-830-3800
Health benefits
Kevin Hufnagel
BayState Finance
781 319 1440
Financial planning
Brian MacFee
Systems Support Corporation
(617) 678-0345
IT services
Corey Mileski
Apple Corps, Inc.
Weymouth, MA
781-351-6735
Cleaning
Joseph Moser
Rockland Trust
508-789-8037
Commercial lender
Kevin O'Keeffe
Presidio Security
(781) 589-4523
Security
Lisa Raiche
Bodhi Business Advisors
Fall River, MA
508-458-6614
Business advisors